Get work done on time; all the time!
Plan your workload, prioritise, collaborate on tasks, meet deadlines, follow up on assignments and track team progress in one dedicated environment that allows you to stay on top of what has been, what is being and what needs to get done.
START USING TASK NOW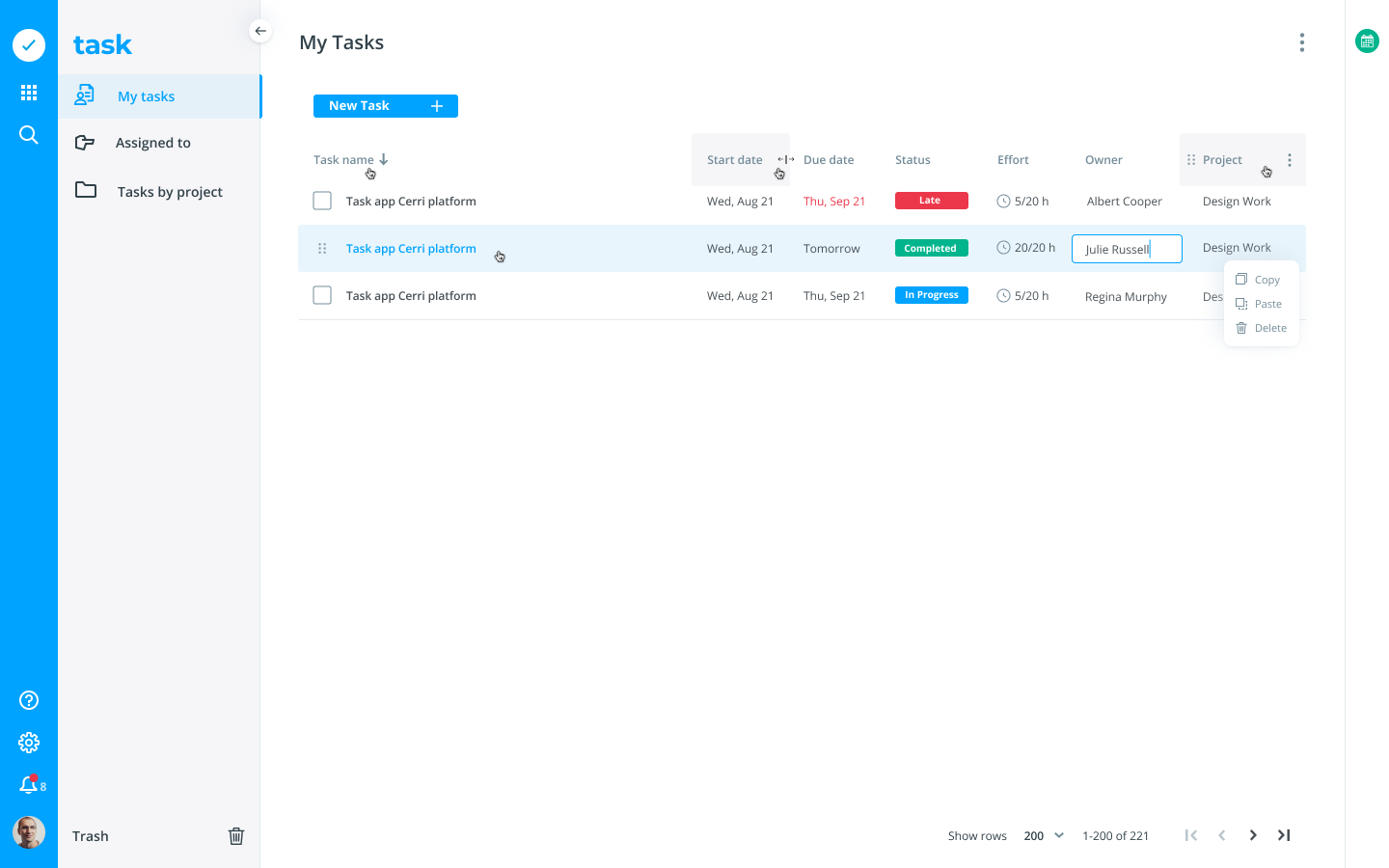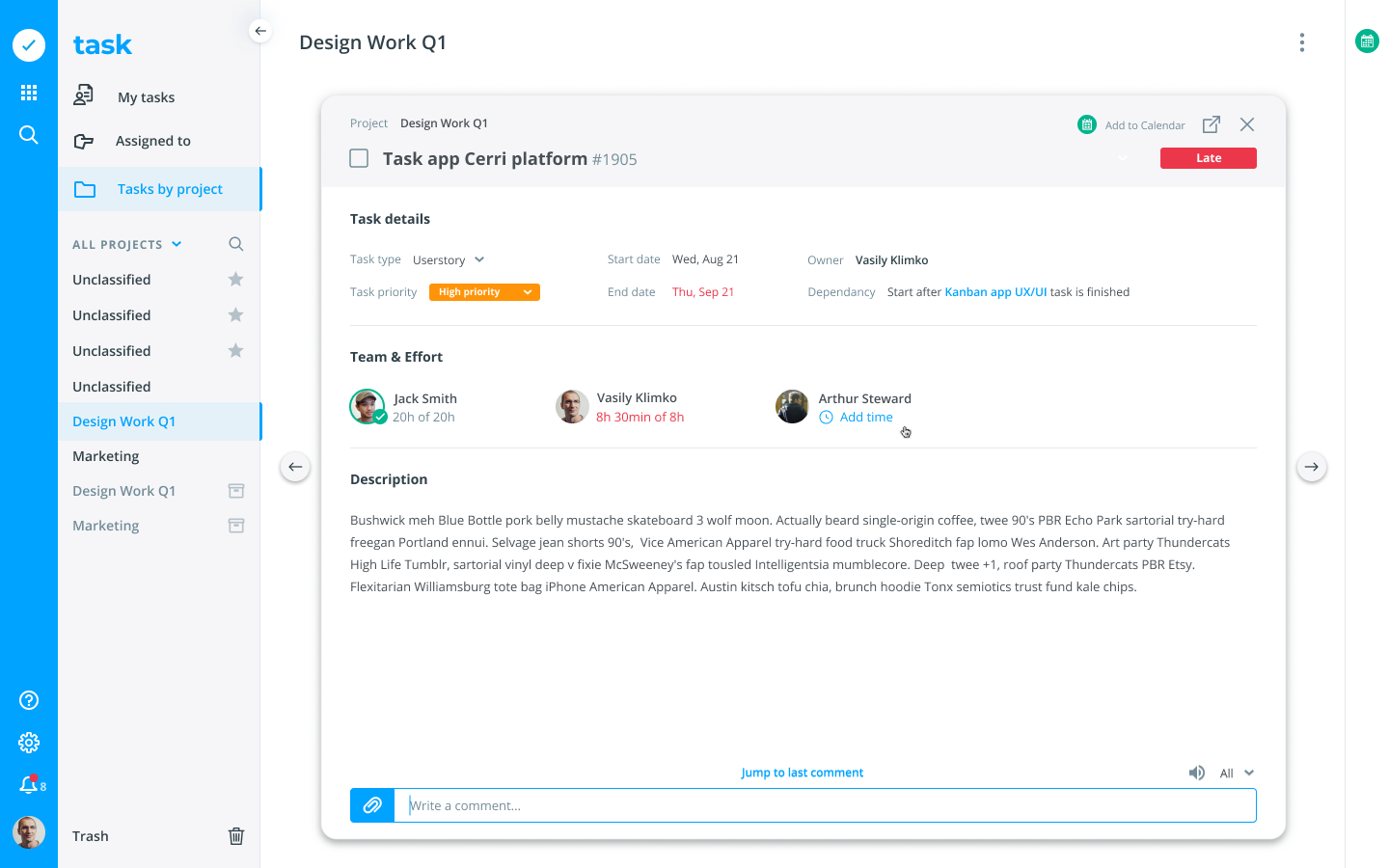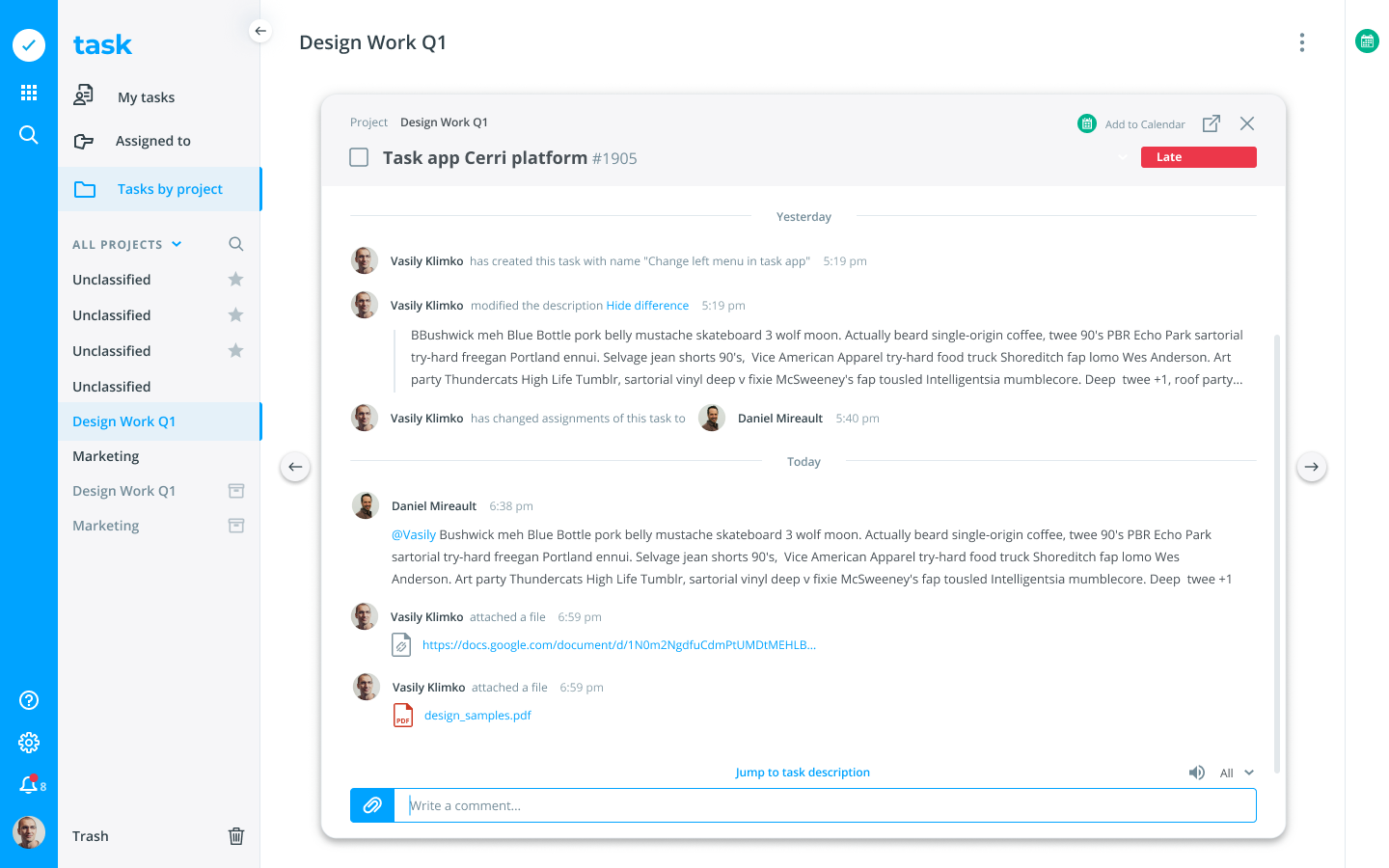 Manage and pioritise
your tasks
Track assigned tasks
View task details
and report time
Collaborate on tasks
and files
Key Features
Task keeps track of your workload so you can focus on the work that matters.
Hit deadlines

Chronologically organised tasks and targeted notifications mean you'll never miss another deadline. Focus on getting things done while Cerri keeps tabs on when your work is due.

Focus on priorities

A clear view of the work on your plate makes it easy to prioritise. Seeing which tasks are urgent and who assigned them; allows you to plan more efficiently and stay focused on what s important.

Track effort

Keep sight of workload at all times. Cerri tracks what percentage of total work is completed by each task collaborator for a realistic picture of how much time was already spent and how much more is needed to complete the pending work.

Collaborate efficiently

Communication with team members has never been so simple. Sending comments and sharing files/links directly within tasks you are collaborating on, means all members are kept up to date and informed in real time. Put an end to the confusion and document searching incurred by never ending email chains.

Report progress

Get a snapshot of progress at any time. Individually keep track of which tasks are on time or delayed; or get an overall status report of your tasks and assigned ones. Avoid any last minute surprises by staying in the loop at all times.

Assign work

Assign tasks to yourself and to team members or collaborate together on them. Task is as flexible as a workplace should be. Keep track of your assigned tasks separately or filter by team members for more specific overviews.
Cerri platform
"Task" is 1 of 7 interconnected apps that work together to bring you a global project collaboration platform, and independently to let you focus on the work that needs to get done.
Trusted by great brands
Ready to Start?
Bring Cerri efficiency to your projects. Not too late to start working better.