Efficient resource management for optimal performance
Manage all your resource data in one organized repository. Create, modify and add all relevant information for your human, material and generic resources from contact details to cost and availability. Organized data for better planning.
START USING RESOURCE NOW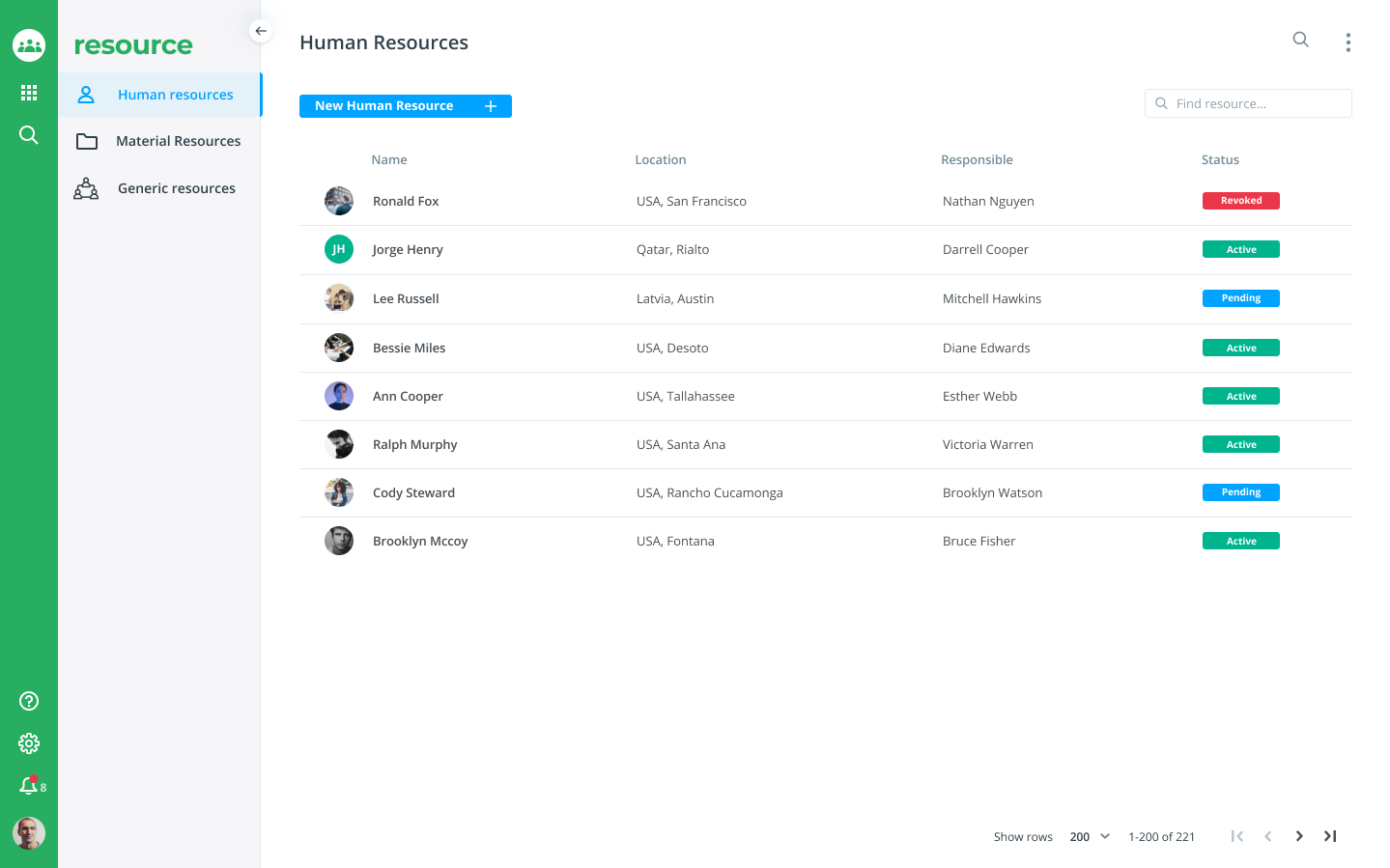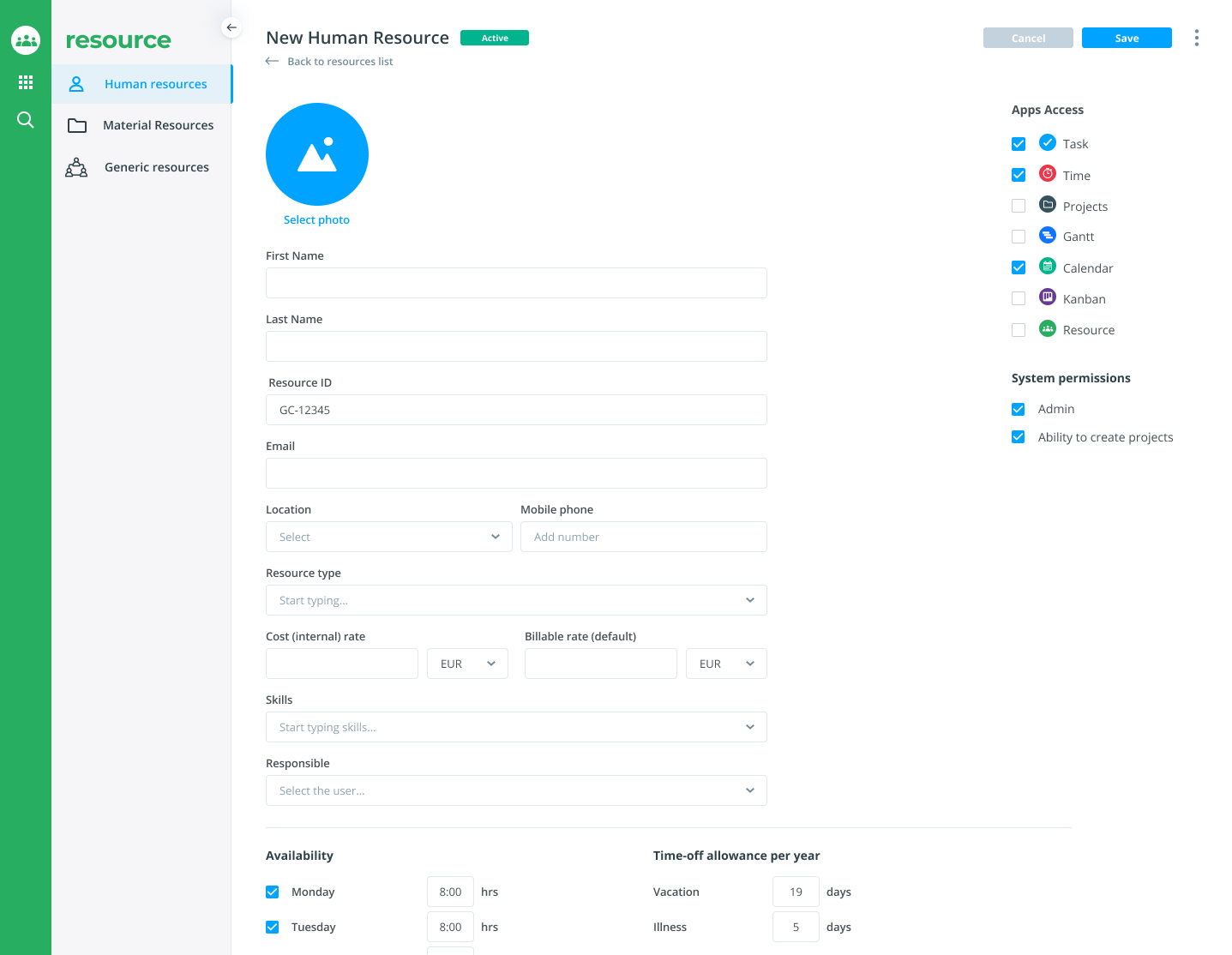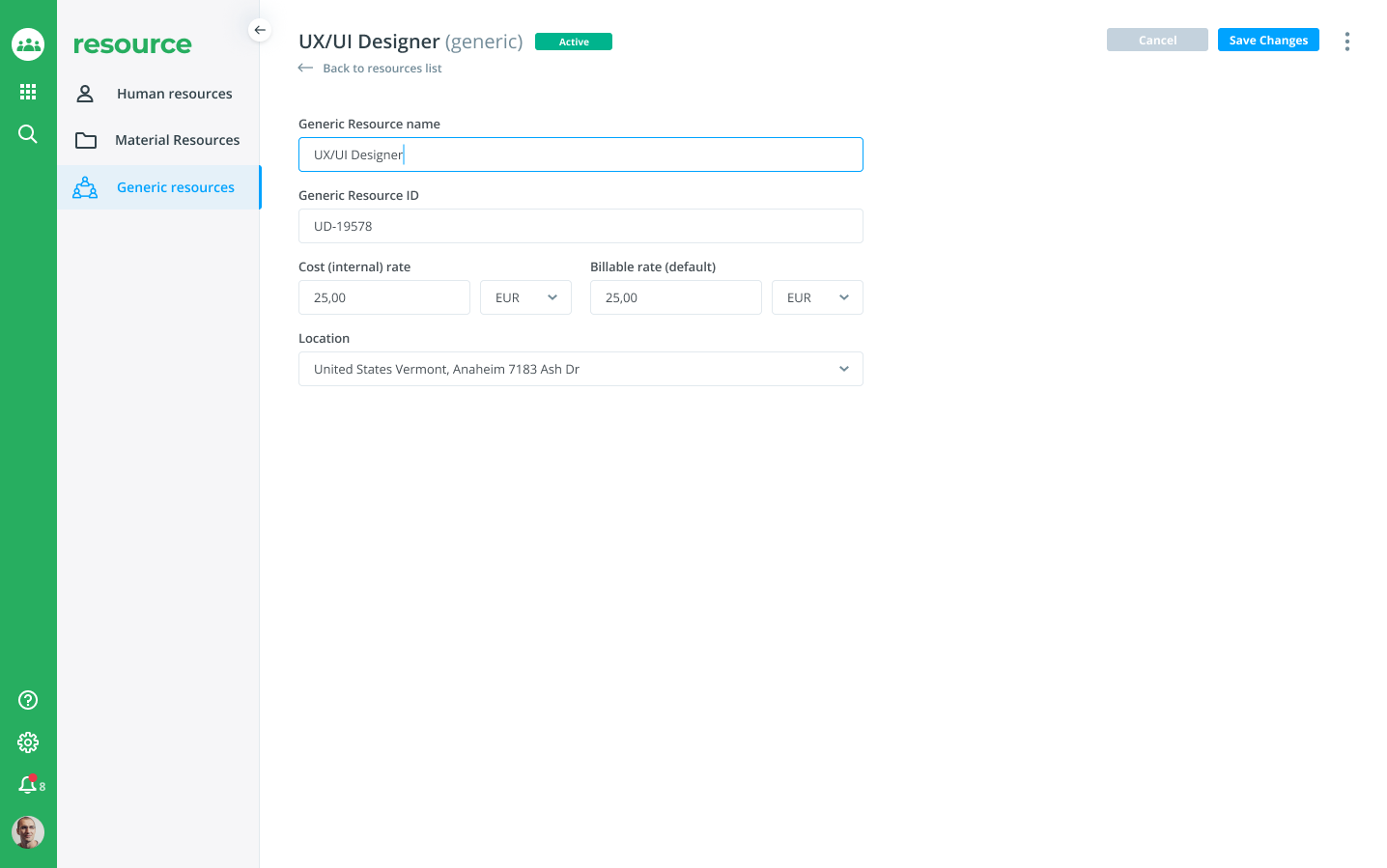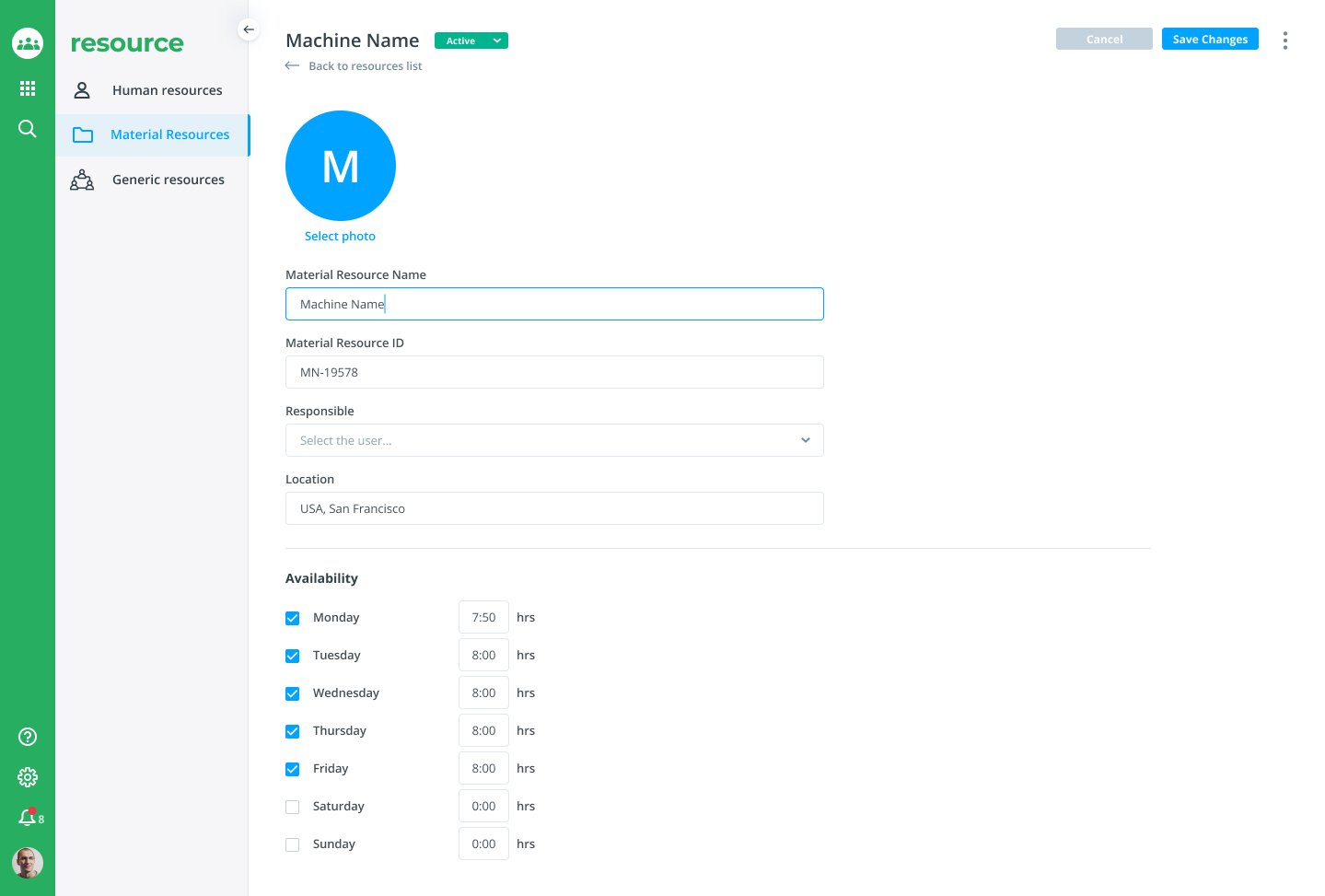 Manage your
human resources
Create human resources
Keep track of
material resources
Create generic resources
to fit your needs
Key Features
Resource gives you greater flexibility to better manage all your resources.
All data in one repository

View all your resource data at the click of a button; organized and safely kept in one place for easy access. Always have a clear picture of your current resource options.

Human resources

Create a list of your human resources with all their relevant information including position, skills, contact details, costs, billing rates and daily availabilities; for a complete profile on your team.

Material resources

Keep tabs on all non-human resources used for the completion of your projects. Classify anything from complex machinery to props or accessories, depending on your field of work.

Generic resources

Not yet sure who will be assigned to the project you are planning? Resource gives you the flexibility to create generic resources for roles/skills/positions that you can assign temporarily to tasks, and then replace once you know who the person will be.
Cerri platform
"Resource" is 1 of 7 interconnected apps that work together to bring you a global project collaboration platform, and independently to let you focus on the work that needs to get done.
Trusted by great brands
Ready to Start?
Bring Cerri efficiency to your projects. Not too late to start working better