Successful visual communication of the project plan
A global representation of your project at the tip of your fingers. Create and assign tasks, plan milestones and deadlines, define dependencies, allocate resources and visualise performance and progress every step of the way for proactive intervention to maximise project success.
Start using Gantt now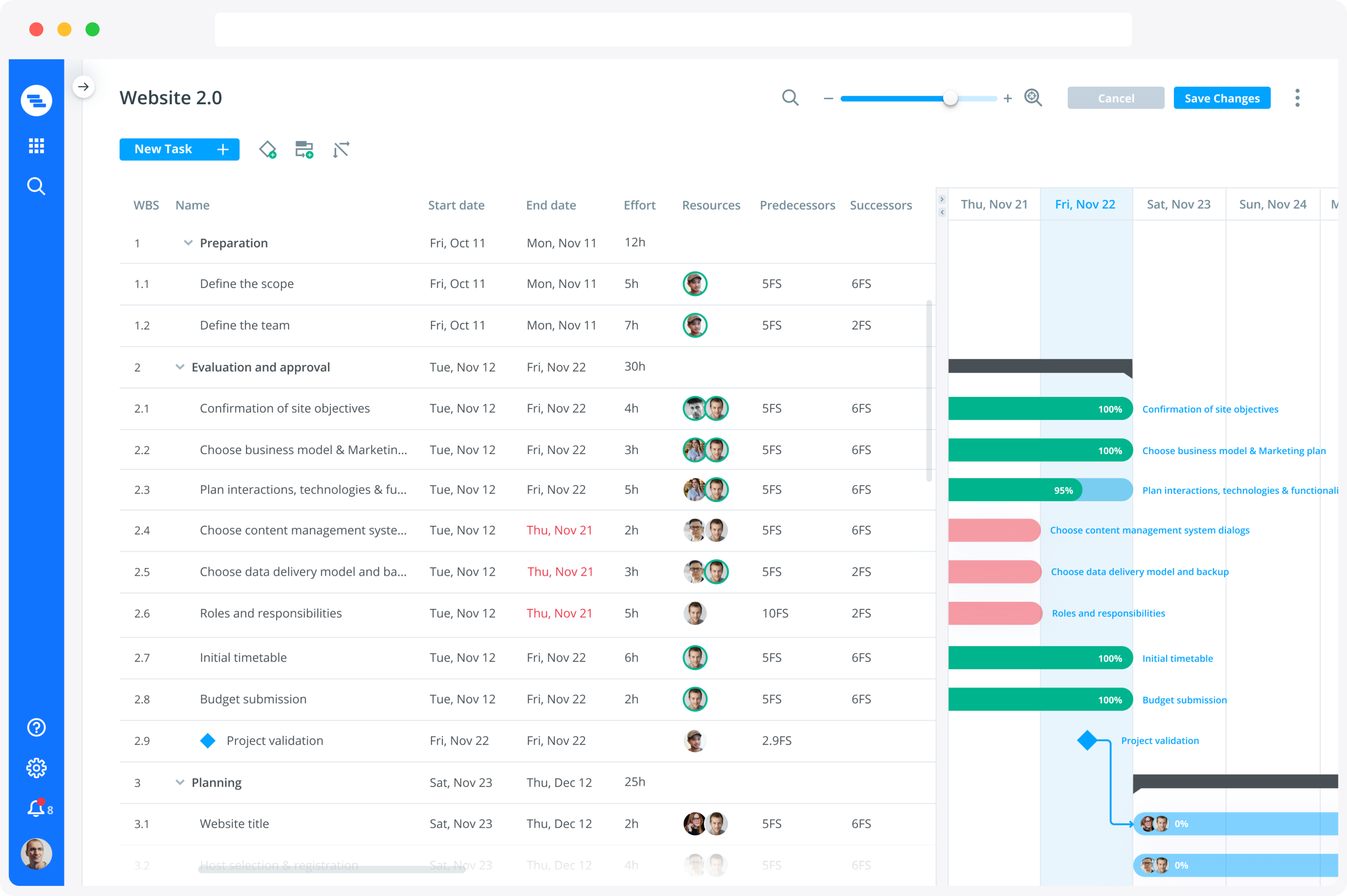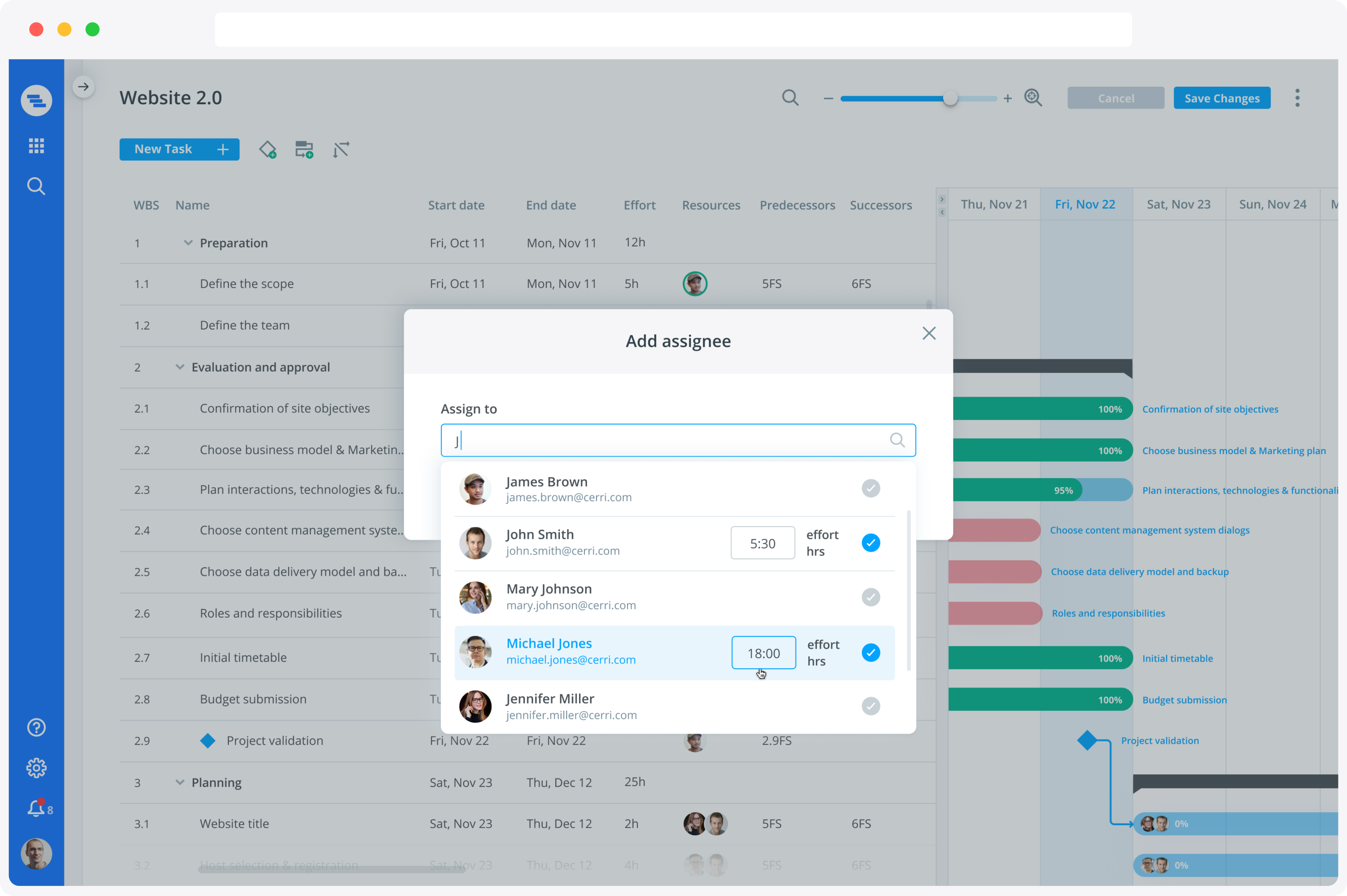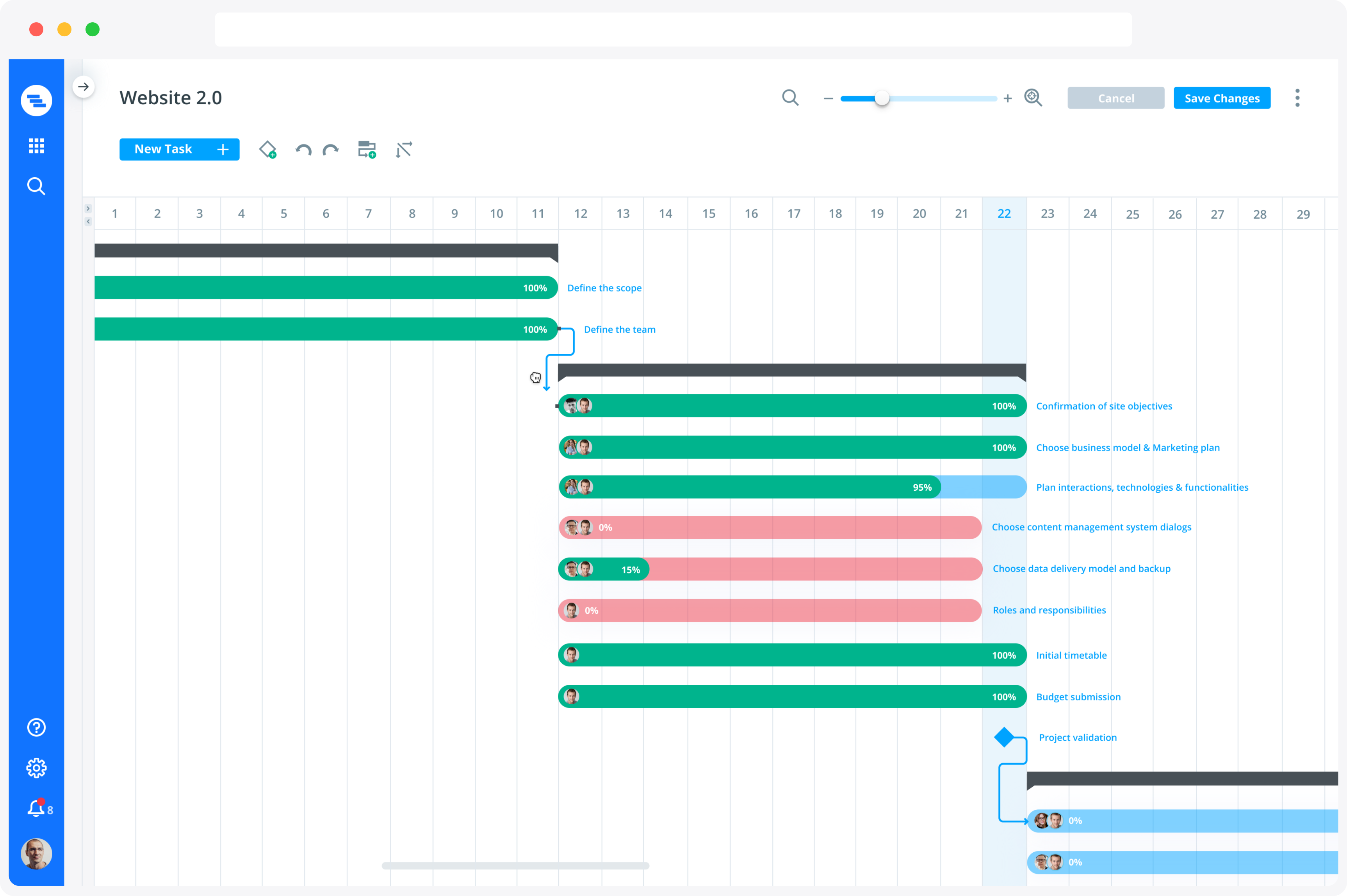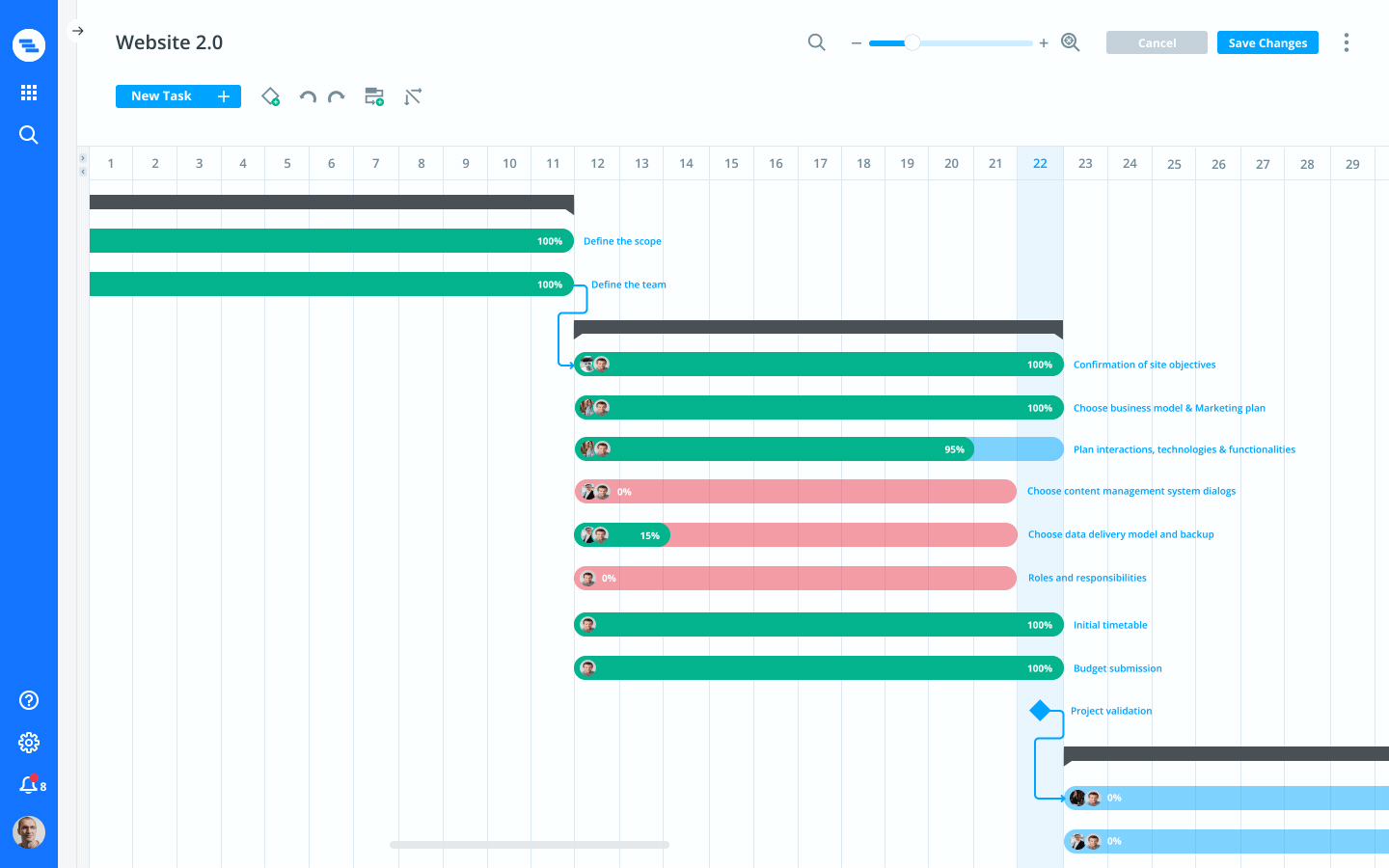 Plan activity
and deliverables
Manage resource
workload
Define dependencies
Track progress
Key Features
Gantt's global view of your project plans helps you plan efficiently and stay on top of things – so you keep on track with objectives.
Planning activity & deliverables

Visually plan the outline of your project within a defined time frame. Break down activity into different phases and establish deliverables for more effective progress tracking.

Planning resource & workload

Create and assign tasks as you visually establish your project outline. The system provides updated workload and availability data so you can optimally allocate effort to your project.

Dependencies

Define any constraints related to activity; whether tasks depend on the completion of others. The diagram's visual nature allows a clear view of dependent tasks and any delays in the pipeline.

Tracking progress

Make sure your project is on track by easily identifying any delays in tasks or deliverables appearing on the chart. Track performance in real time with instant updates in planned versus actual effort.

Comparing baseline – actual vs planned

Gantt allows for comparisons of actuals versus forecasts, to visualize eventual slippages and to react accordingly on the plan. Easily evaluate your project status within your desired progress baseline, whether it's deadlines, effort or deliverables.

Import/Export plans

Easily import external MS projects to your Gantt app so you can continue working from the same platform with no added effort. Share your plan when you wish with options to export as pdf and csv files.
Cerri platform
"Gantt" is 1 of 7 interconnected apps that work together to bring you a global project collaboration platform, and independently to let you focus on the work that needs to get done.
Trusted by great brands
Ready to Start?
Bring Cerri efficiency to your projects. Not too late to start working better