Track your project expenses effortlessly
A centralised system to classify and track all project-related expenses. Never lose sight of what is being spent and keep tabs on your actual budget at all times.
START USING EXPENSE NOW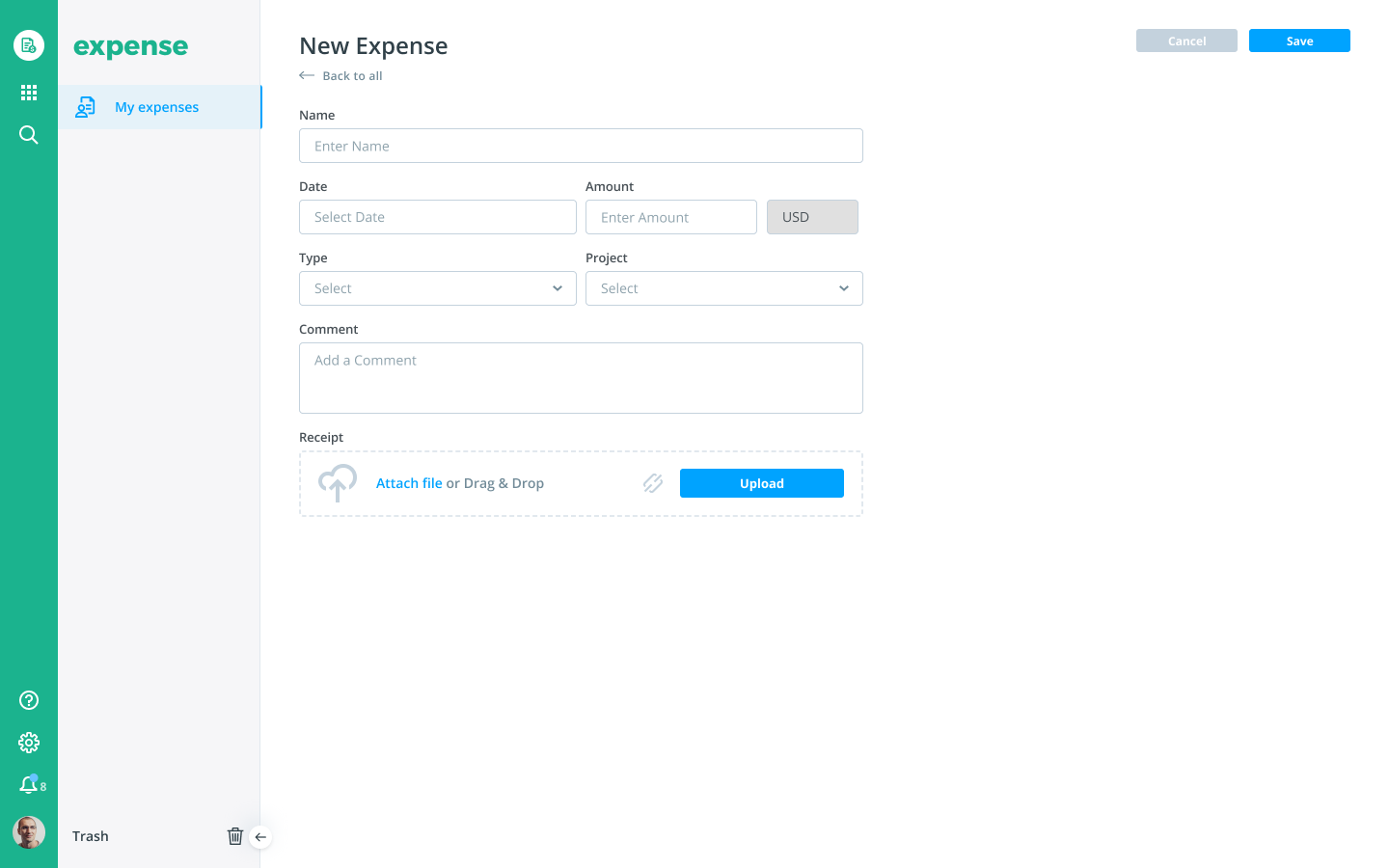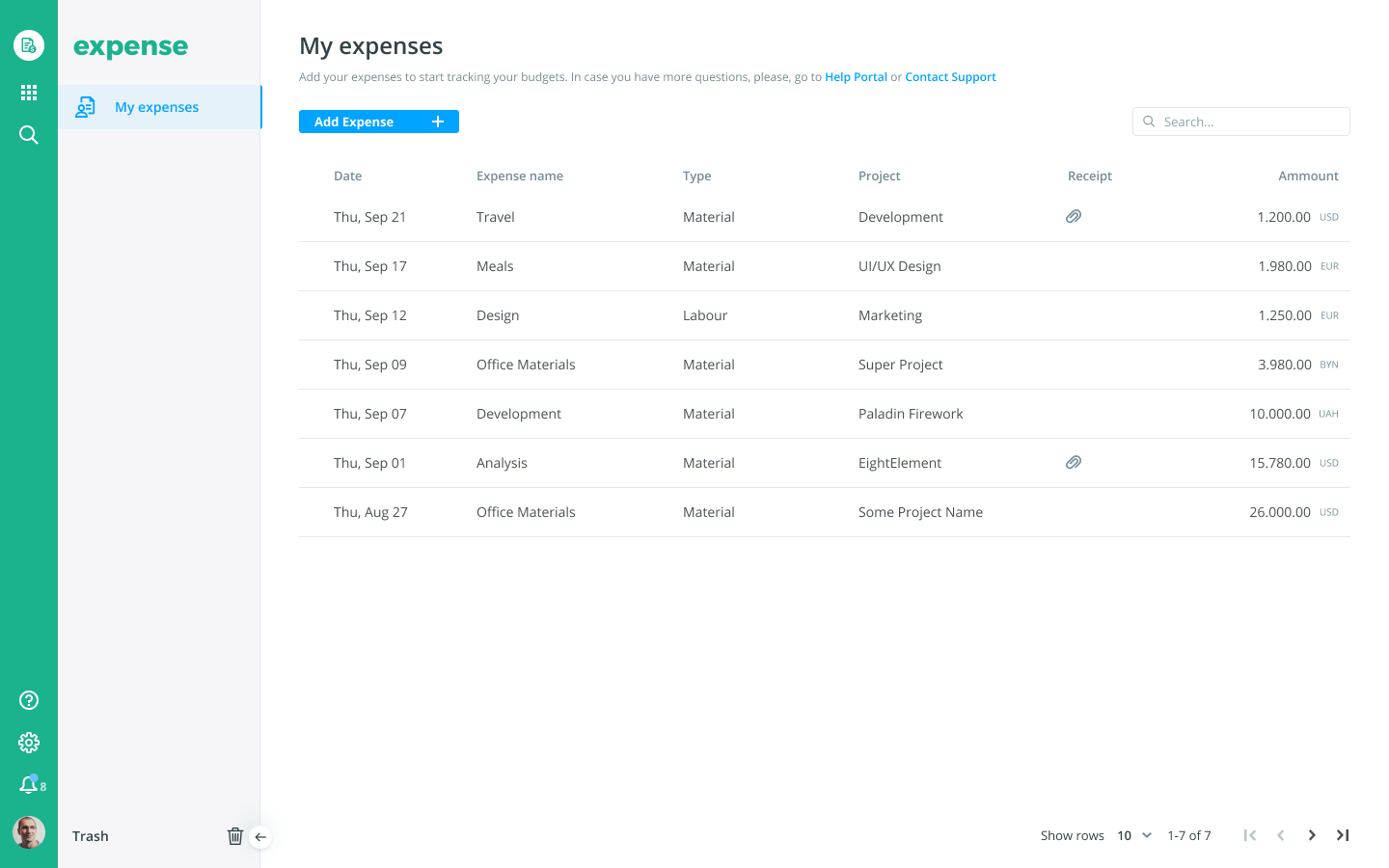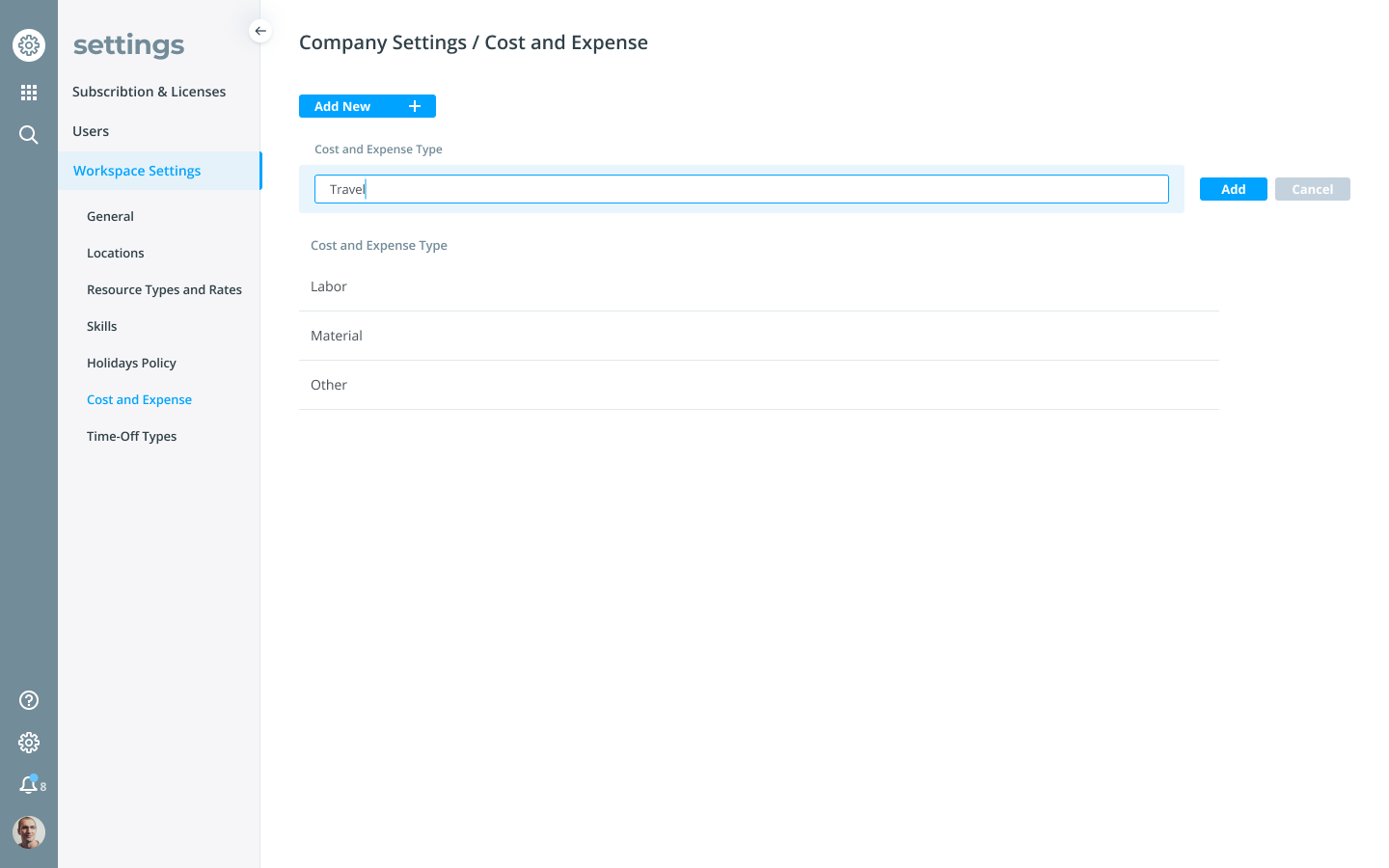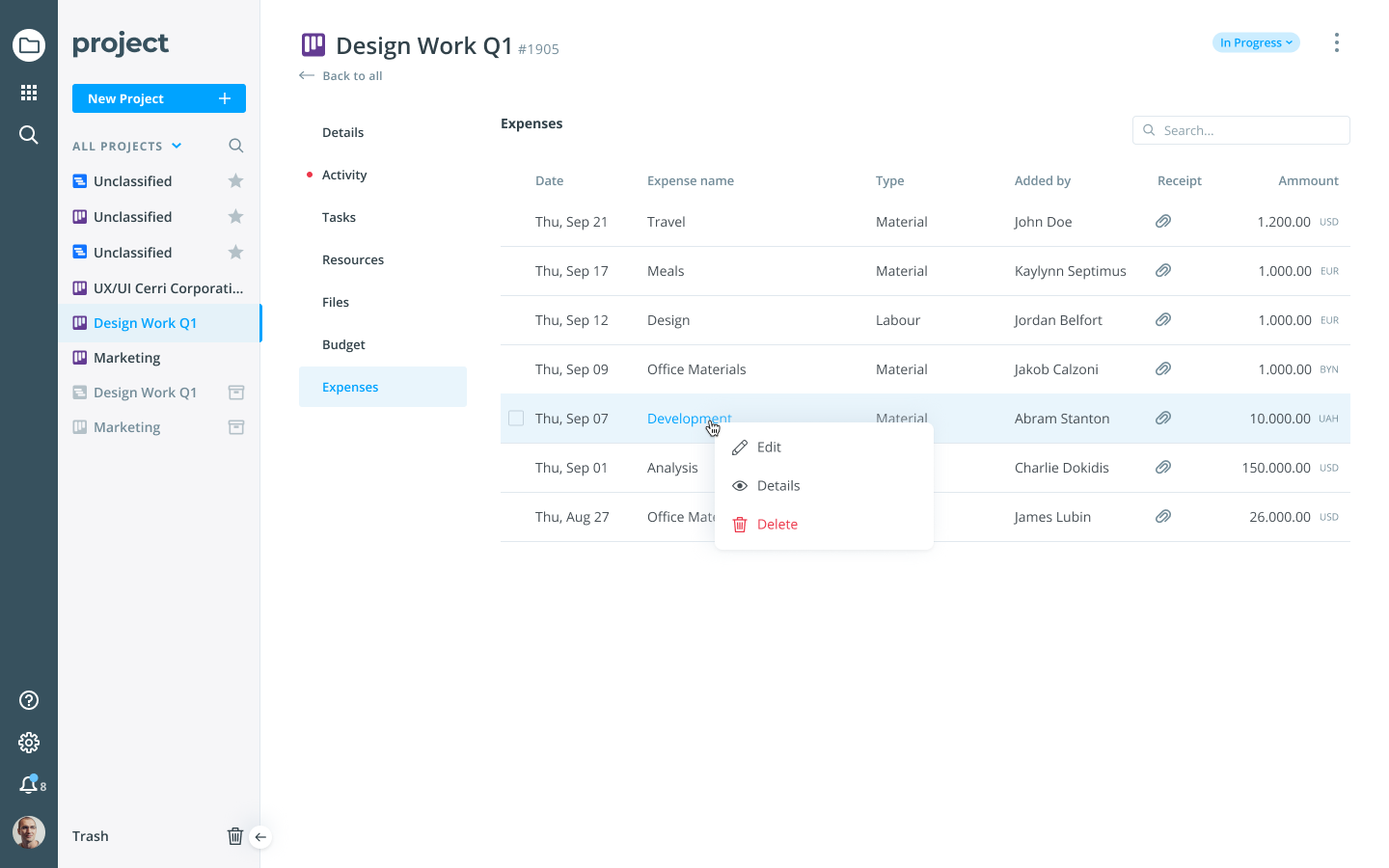 Register project expenses
Track your expenses
Define expense types
Track project related expenses
Key Features
Plan your project activities, assign work, manage resources and collaborate with your team better to get things done on time.
Customize expense types

Create a customized classification standard for company expense types relevant to your corporation.

Report expenses

Register and classify expense information directly into related projects for a clear view of overall project costs.

Track your expenses

Keep track of all the expenses you generate; ready for review at any time.

Document expense proof

Attach and store expense related receipts for transparency and better control of costs especially for large team and multiple expense projects.

Tracking project expenses

Follow actual expenses per project in real time and keep a clear view of when and how any extra or unplanned project costs are generated.
Cerri Platform
"Expense" is 1 of 8 interconnected apps that work together to bring you a global project collaboration platform, and independently to let you focus on the work that needs to get done.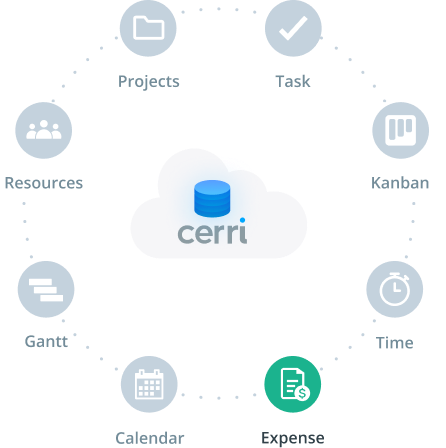 Trusted by great brands
Ready to Start?
Bring Cerri efficiency to your projects. Not too late to start working better