Enterprise Project & Work Management Solutions
Productivity software that scales to your needs and your team
Cerri Solutions
Two complete software solutions to meet your needs.

Collaborative Work Management
Collaborate effortlessly on tasks and projects with your entire team.
Discover Work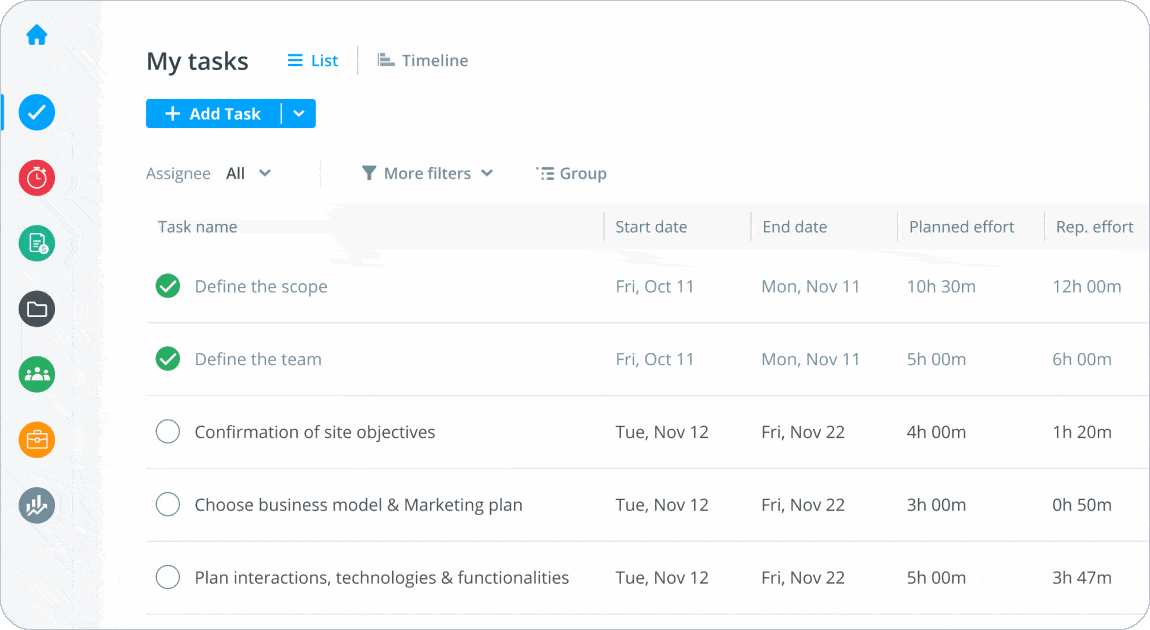 Enterprise Project and Portfolio Management
Steer project portfolios and workflows successfully through their entire life cycles.
Discover Project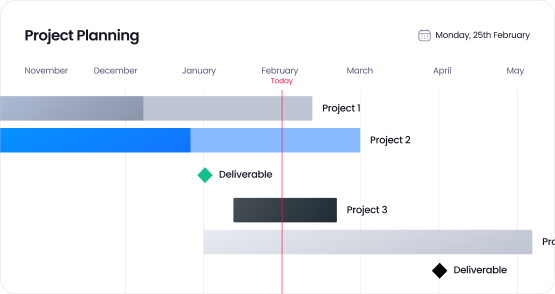 Get more from your solution
From simple to complex, achieve your work and project goals.
Selection

Demand Management
Collect, track and review project requests according to ranking criteria used to define project priorities in line with your business strategy.

Portfolio Management
Analyse project portfolio for better business strategy alignment and increased productivity and ROI.
Planning

Project Planning
Easily plan your projects using your preferred methodology whether via Gantt or Kanban.

Project Cost & Budget
Set clear budget objectives for better monitoring of costs throughout the project lifecycle.

Task Management
Create, assign and set priorities for all tasks, deliverables and assignments.
Sourcing

Resource Management
Allocate resources according to availability, workload and capacity for optimal performance.

Workload Scheduler
Schedule exact dates for workload delivery, per project and per resource, while taking into account existing assignments, personal unavailabilities, public holidays and weekends.
Execution

Timesheets & Expenses
Gather all actual labour and expense costs generated and incurred by resources for each individual project.

Risk, Change & Issues
Automate internal methodologies and build mitigation plans into your project plans.

Gate & Phase Review
Support any phase and gate review process to better manage and prioritize product ideas, to ensure optimal resource allocation and to facilitate the delivery of your new product development projects on time.

Task Management
Stay on top of deadlines, prioritise personal tasks and keep track of assignments.

Collaboration
Improve collaboration among project teams, streamline the flow of project information and increase productivity.

Calendar/Scheduler
Easily manage your workload, priorities and deadlines by scheduling your work on a calendar that keeps track of your tasks and simplifies time reporting.
Tracking

Portfolio Management
Ensure your projects are in line with the company's strategic objectives by tracking, managing and manipulating them from a high level.

Project Management
Evaluate project progress from a bird's eye view in real time from your Gantt and Kanban.

Timesheets & Expenses
Keep tabs on actual labour cost and expenses against planned budget ones in real time.

Risk, Change & Issues
Monitor all problems and changes for future reference and ensure project quality with integrated notification reporting and tracking of issues, changes and risk.

Project Cost & Budget
Track the evolution of planned vs. actual expenditures vs. estimated work completion to monitor budget discrepancies.
We understand enterprise needs
Cerri provides simple yet powerful team collaboration and project management solutions to improve project workflow, and align teams towards common goals.
Why Cerri?
30 years of project management expertise at your service. Our products are designed to empower productivity and collaboration while prizing security and user experience.
Become a team that performs
Join the companies from around the globe that already trust us.

Schott AG
"Thanks to the tool, we succeeded in making IT performance visible and managing our resources and performance.

User definable workflows, interfaces to other systems and a web based user interface as an add-on, helped us decide to use Project as an overall solution."
Christian Weil
Head of ITSM-1 Service Support Business Applications
Full story